Maintaining your rental property is essential to preserving the value of your asset and keeping it in good condition. We always recommend that you put a maintenance budget in place so you are prepared for the minor repairs and the major projects that need to be done at your home.
Putting the Home in Rent-Ready Condition
You want to make sure you're handing over a property that is in excellent condition. Before a tenant moves in, make sure the home is in good repair. You want to check all the plumbing connections and toilet valves. Schedule regular servicing for your HVAC and change the air filters before your tenant moves in. Replace batteries in the smoke detectors and carbon dioxide detectors, and make sure they work. Check your doors and windows and make sure they lock securely and open easily. Take a look at the roof and the gutters in case there is any work that needs to be done there.
Hiring Vendors
Make sure you hire licensed and insured vendors who are experienced in the work you need. Trying to save a few dollars by hiring someone off Craigslist isn't the best idea. Protect your investment by working with contractors, plumbers, electricians and other professionals who are legitimate and will stand by the work they do.
Home Warranties
Some landlords have found success by purchasing home warranties. This will limit the out of pocket costs when something covered breaks down or needs to be replaced. The warranty company will also have a list of vendors they work with, so you won't have to worry about finding someone yourself.
Preventative Maintenance vs. Emergency Maintenance
You need to be prepared for anxious calls from tenants when the water heater bursts or a tree falls through a fence. These emergencies cannot always be predicted or prevented. However, it's a good idea to stay on top of preventative maintenance issues so that they don't become larger and more expensive problems. Fix small things like leaks right away, so you don't end up with a more complex repair down the road.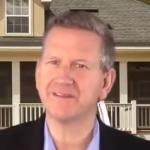 If you have any questions about budgeting for maintenance, assessing the work that needs to be done or finding qualified vendors, contact us at Highland Realty & Management. We'd be happy to help you with your maintenance needs.