Landlords don't like to think about eviction, but if you have a tenant in place who isn't paying rent, you need to take immediate action. The longer you wait to remove a nonpaying tenant; the more money you stand to lose on your investment property.
3 Day Demand to Pay or Quit
In Colorado, landlords who do not receive rent are required to post a 3 Day Demand to Pay or Quit notice. The notice must be notarized and hand delivered, otherwise posted at the property in a conspicuous place.
On the notice, you need to name the tenants and anyone else who is residing in the home. Include the property address as well. State the amount of rent that is due, as well as any other late charges the tenant owes you.
Accepting Partial Payments
It's not a good idea to accept partial payments from tenants who are behind in rent. If your tenant promises to pay by a certain date, you can accept that agreement and still move forward with the process. When you accept any money from the tenant, the original demand for rent is no longer valid, and you'll need to start the process all over again. Tell the tenant you need to receive the full amount due in certified funds or cash in order to stop the eviction action.
Motion for Judgment and Possession
If the three days come and go without payment, you need to file for a motion for judgment for possession. This is filed with the court. You'll get a court date, which is usually within five to 10 days. At court, you'll get a judgment for possession but the money will not be awarded to you. You'll need to pursue that collection action separately. However, the judge will give the tenants a date by which they must be moved out.
If the tenants are not moved out by the date handed down by the judge, you'll need to contact the Sheriff and receive a writ. The Sheriff will then remove the tenants and all their belongings. You can change the locks with the Sheriff present, and you have your property back.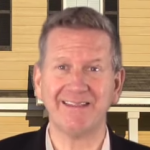 Going through in an eviction process isn't complicated when you know what you're doing. If you have any questions, or you're stuck with a tenant who isn't paying rent, contact us at Highland Realty & Management. We'd be happy to help you.