When you're ready to turn your home into a rental property, you have to make sure it's habitable and appealing to potential tenants. As a landlord, there are a few key things you need to do to get it ready for the rental market and your tenants.
Inspecting Your Property
Before you begin advertising your home or looking for a tenant, make sure it's in good condition. Inspect the interior and the exterior to ensure everything is functional and looks appealing. Homes that are neat, tidy and well maintained will always rent better and attract higher rents.
Liability Issues
Owning a rental property comes with a lot of potential liability. Look for issues that can get you into trouble, such as broken or poorly maintained swing sets in the backyard, rickety decks or stairs without hand rails. You don't want heaving sidewalks or large tree branches that are coming up from the ground because tenants and their guests could trip and fall.
Landlord Insurance
If you were living in your home before deciding to put it on the rental market, you need to switch from a homeowner's policy to a landlord policy. Talk to your insurance agent about the coverage you need. Most policies will cover the physical structure of your property as well as lost rent if a catastrophe occurs and you have to move your tenants out.
Advertising and Marketing
A majority of tenants are looking for properties online. When you are ready to list your property, make sure you take lots of photos, write a clear and compelling description, and place it on all the relevant rental websites so potential residents can find it.
Tenant Screening
Don't rush through the tenant placement process. It's important to screen carefully so you know you're getting someone who pays rent on time and will take care of your home. Look at criminal and credit information, employment and income information as well as previous rental histories. Talk to former landlords so you have an understanding of how your potential tenant has performed in the past.
Strong Lease
A strong lease will protect you and your property. Find a lease that is specific to the laws and requirements in your state and municipality. It's a mistake to download a generic template or purchase a general rental agreement from an office supply store.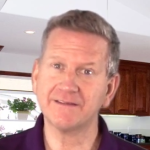 These are some of the things you'll need to do when you're turning your home into a rental property. If you have any questions, please contact us at Highland Realty & Management.