The lease is an important document for landlords and tenants because it dictates the responsibilities of each party and spells out the consequences when the terms of that agreement aren't followed. Make sure you have a strong lease in place, because it's your best defense against any disputes that could arise during a tenancy.
Legal Lease Requirements
Get a lease that is legally enforceable in your state and city. The legal requirements are different across the country, and the lease you need in Colorado will be different than leases in California or Florida. Make sure you use a lease specific to your state. Pay attention to the language you use in your lease as well. Don't try to restrict or require things that the law does not allow. If you don't have your lease written by a property manager or an attorney, at least have it reviewed by an expert.
Rent and Security Deposit
One of the most important details to include in your lease agreement is the amount of rent that is due, when it is due and how you expect it to be paid. It's also important to reference the security deposit. The lease should state how much was collected and where it will be held. You'll need to be specific about how that security deposit is returned at the end of the lease. Again, there are legal requirements that dictate how the deposit is held and the time you have to return it. Make sure your lease is compatible with those laws.
Restrictions and Requirements
The lease is your place to list all the rules and requirements associated with your rental property. Include any limits on the number of occupants you'll allow, depending on the number of bedrooms in your property. If you are going to allow pets, make sure the lease reflects the breeds you will and won't allow, and whether you have size or age restrictions.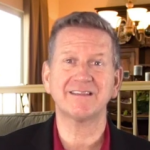 Your lease needs to be detailed, specific and legally enforceable. If you are having trouble finding a lease that reflects your property and your local laws, contact us at Highland Realty & Management.